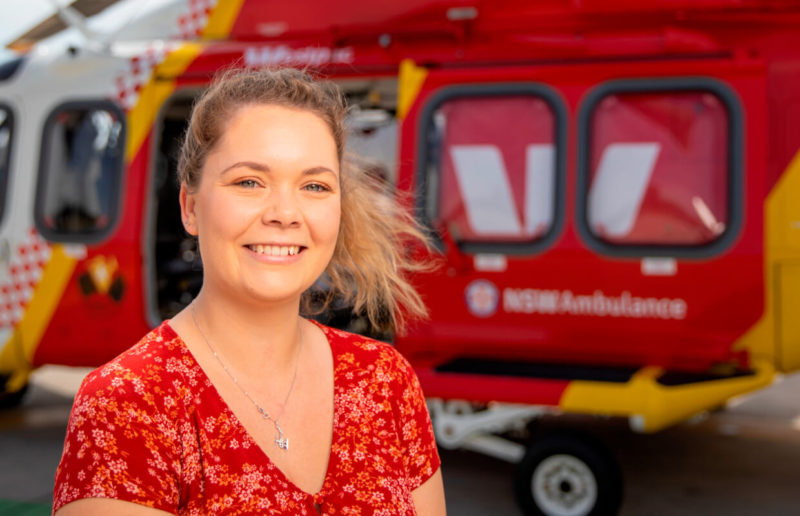 On the morning of 5 November 2011 Casey Hodson was 14,000 ft. in the air preparing for her first ever skydive. Watching below were her parents David and Gai, sister Breeann and her Nan. Casey was one of two people taking on the tandem skydive, but was the first to exit the plane.
The skydive was going well and after the free-fall, the parachute opened up and Casey watched as the second skydiver landed safely. The plane had landed by this stage and had started taxiing across the airstrip. In that moment the skydiving instructor realised that they were heading into the path of the taxiing plane and needed to take evasive action to get them out of harm's way.
The instructor warned Casey that they were going to land very hard and to go into the brace position that they had practised during the safety briefing. The landing impact was intense causing both Casey and the instructor to roll, resulting in the instructor landing on top of Casey.
Casey could not move and was numb from the waist down.
Casey's Dad David was first on the scene and provided first aid to both the instructor and Casey while Triple Zero (000) was dialed. Two NSW Ambulances and police arrived on scene and the Westpac Rescue Helicopter was urgently tasked to assist.
The Helicopter Critical Care Medical Team treated and cared for Casey as she was flown to Newcastle Hospital. She had a shattered pelvis, fractures in her spine, haemorrhaging and internal bleeding. The skydiving instructor sustained a sprained ankle.
The road to recovery has been challenging, with Casey spending two days in intensive care where she underwent 8 hours of surgery. She then spent three weeks unable to bare weight on her left leg and had to learn how to use crutches and navigate stairs.
Since the accident there have been many physical improvements, but Casey is unable to drive a manual car, push a trolley or run as the repetitive strain causes pain. Casey learned to walk again and is incredibly grateful to the team who got her through the accident and recovery.