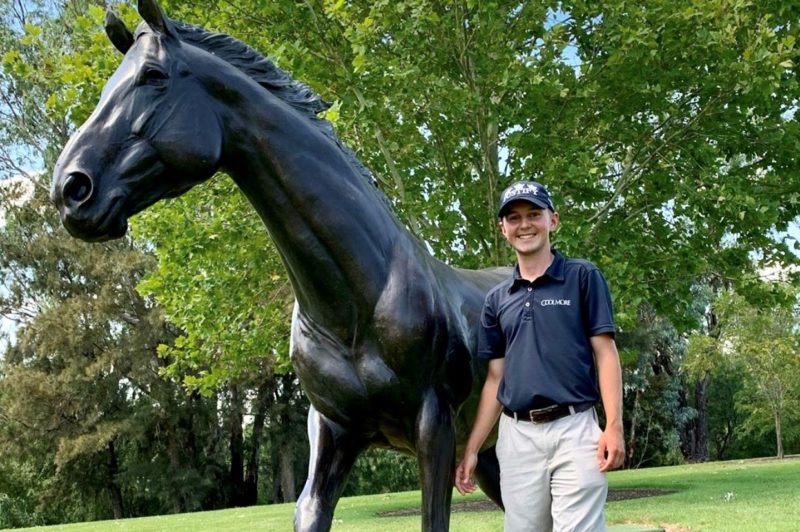 Martin has worked with horses since he was 14 years old; starting as a stable hand and building his track work skills before becoming a Stud Hand at Coolmore Stud.
As young man in his 20's, he already had years of experience in the racing industry. Working for the largest thoroughbred stud in the Southern Hemisphere, Martin's hard work was building the career he always wanted.
A Stud Hand handles young foals / yearlings as well as older broodmares. The role includes basic horse handling and exercising, feeding and haying, cleaning and maintaining stables, paddocks and equipment.
The day of the incident, Martin was working with a thoroughbred foal, calmly tending to its needs when the foal startled and tried to break away. Trying to settle the foal, Martin was within close range, the foal turned around kicking its hind legs impacting Martin in the head.
The injury was severe with Martin sustaining a fractured skull on his right side.
Triple Zero (000) was called and the Westpac Rescue Helicopter was urgently dispatched. Within 15 minutes, still conscious Martin saw the helicopter land and 25 minutes later he was in the trauma ward at the John Hunter Hospital in Newcastle.
Martin speaks of the professionalism and care that the Rescue Helicopter provided within those crucial moments. Mentioning he felt 'calm and not panicked' as the crew and John Hunter trauma team rallied around him.
The accident saw him sustain a 4cm compression in his skull from the kick to the right temporal area. He had to undergo a craniotomy, the surgical removal of part of the bone from the skull to expose the brain. Three titanium plates were placed in his skull and on the following week, Martin returned home to his mother's house in to begin recovery.
Martin's mother Joanne is a nurse and was able to dress his wounds. For the first three months Martin had fluid in his right ear which impacted his hearing. The hardest part of his recovery was the tremors he experienced from his craniotomy, a common side effect, making simple tasks such as eating and drinking difficult and frustrating. These symptoms are very similar to someone suffering from Parkinson's disease.
Six months after his accident, Martin returned to light duties at work, admitting that he shed a tear of joy. When asked what the take away was from his incident he said 'it was a reminder of the unpredictability of horses, but also knowing that accidents can happen at any time'.